Unexpected situations such as a car breakdown, unplanned medical expenses, or other sudden financial needs may force us to look for a cash injection. In such circumstances, waiting for traditional bank transfers can be frustrating. This raises the question: How can one quickly and safely exchange cryptocurrencies for cash?
Exchanging cryptocurrencies for cash can be more complicated than it seems. Banks often block transfers coming from cryptocurrency exchanges, and going through the verification process to unlock funds can take a lot of time, sometimes even several weeks. Lengthy waits for verification, the risk of losing funds, multi-stage service, and lack of transparency can pose serious obstacles for customers.
Thanks to the oldest network of stationary currency exchanges in Poland – Quark – the process of converting cryptocurrencies into cash becomes simple and fast, providing immediate access to funds. Moreover, Quark has a network of stationary currency exchanges located in various parts of the country, enabling cash to be obtained within a few minutes.
Problems with online cryptocurrency exchanges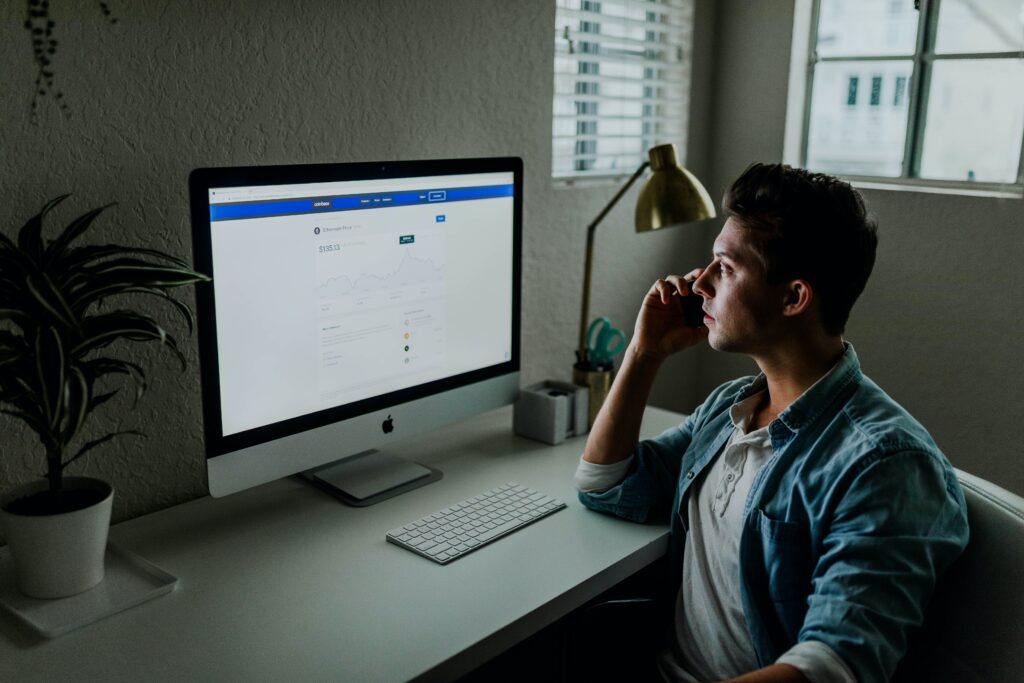 Although trading cryptocurrencies online offers several benefits, it also comes with significant problems that cannot be ignored. One of the most serious is the risk associated with hackers and scammers who often target cryptocurrency exchanges. Many platforms have already experienced hacking attacks that resulted in the loss of funds or the theft of users' personal data.
Moreover, some exchanges operate dishonestly or unreliably, which means they can disappear with our money without warning. Therefore, under no circumstances should the security of transactions when exchanging cryptocurrencies online be underestimated. Another drawback is the numerous fees that cryptocurrency exchanges often impose on their users. These fees include various transactions, withdrawals, deposits, and other services.
Complicated operation is another problem that users of cryptocurrency exchanges may face. The registration process, verification, as well as the need to provide personal and banking data can be cumbersome and time-consuming. Additionally, regulatory differences between countries can further complicate the process of online cryptocurrency exchange, especially for those who operate in multiple markets simultaneously.
P2P exchange is a huge risk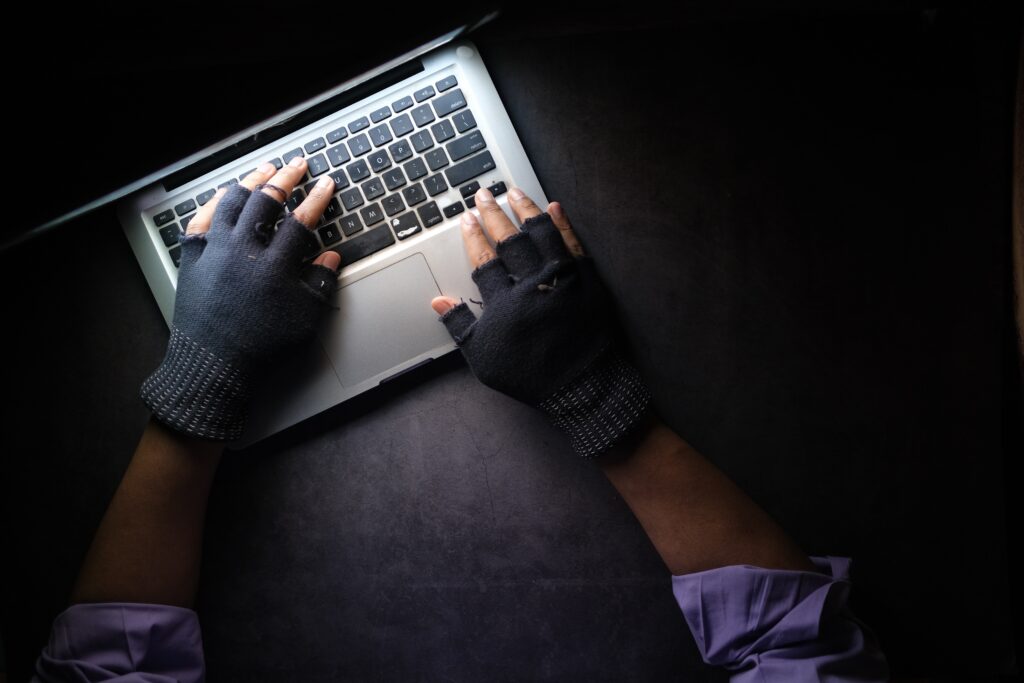 Peer-to-peer (P2P) exchange offers an alternative to traditional cryptocurrency exchanges, enabling direct trade between users without the intermediation of central institutions. Although such a form of exchange may seem attractive due to lower fees and greater privacy, it also carries significant risks.
One of the key dangers in the P2P model is uncertainty and lack of control. Private ads, which P2P trade relies on, enable transactions with people whose identities we do not know. This opens up opportunities for scammers who may try to cash in their loot or extract funds from unaware users. The potential for abuse here is much greater than on regulated platforms, where there are verification and protection mechanisms.
These platforms can be used for money laundering, financing terrorism, or other illegal activities. Fake emails or text messages aimed at extorting cryptocurrencies or personal data are just one example of how scammers can try to exploit the openness and anonymity of P2P platforms.
Another problem is limited availability and low level of adoption. P2P platforms may offer a smaller selection of cryptocurrencies and currency pairs, which can be a barrier for investors looking for specific assets. Additionally, adoption of such trading forms may be lower in certain regions or specific communities, which in turn limits trading and investment opportunities.
P2P exchange can also put users at a disadvantage in the event of disputes or problems with transactions. The lack of a central institution means that resolving problems can sometimes be difficult and time-consuming.
Stationary exchange offices are the safest
While online exchanges and P2P platforms offer the convenience of trading from home, nothing can replace the security and transparency of transactions that can be conducted at Quark stationary currency exchanges. The speed of transactions, their security, and individualized customer service are just some of the advantages that argue for choosing the traditional approach to trading cryptocurrencies.
Security and trust are fundamental values that Quark currency exchanges place first. As legally operating entities, Quark currency exchanges do not store any cryptocurrencies or personal data of their customers. This means there is no risk of fund theft, and any doubts can be clarified on the spot.
Unlike some online platforms, Quark stationary currency exchanges are not exposed to hacking attacks or online scammers. Face-to-face transactions significantly increase the level of trust and security for cryptocurrency investors.
Only in brick-and-mortar exchanges can you anonymously exchange cryptocurrencies.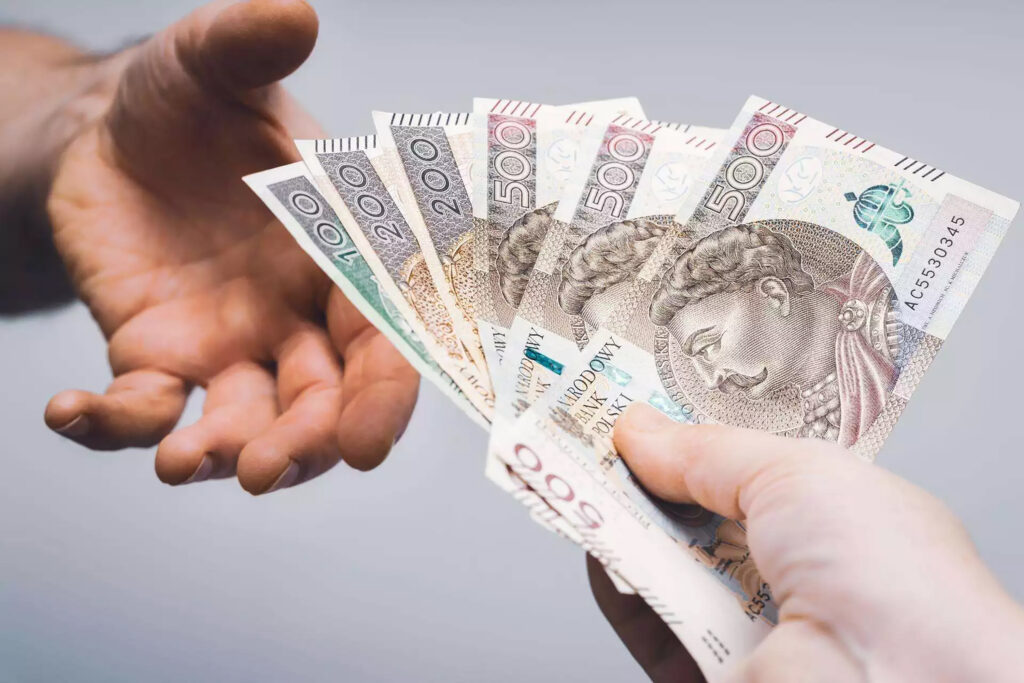 Anonymity is one of the key advantages of cryptocurrencies, and Quark brick-and-mortar exchanges offer their clients the ability to maintain this anonymity when exchanging cryptocurrencies for cash or vice versa. According to EU AML/KYC (Anti-Money Laundering/Know Your Customer) regulations, transactions up to a value of 1000 EUR can be carried out without the need to provide any personal data.
This means that clients can carry out transactions without fear of disclosing their identity or other confidential information. Such a level of privacy is particularly valued in the cryptocurrency community, which often emphasizes the importance of protecting privacy in the world of finance. Quark exchanges respect these values by providing a secure and anonymous environment for their clients, which is an important advantage compared to other exchange platforms that may require full identity verification even for small transactions.
Cash in hand in a few minutes
Easy operation is another advantage of Quark exchanges. The lack of a need for registration, verification, or providing personal or banking information makes the process of exchanging cryptocurrencies quick and hassle-free. All you need to do is come with your own phone or cryptocurrency wallet, and the exchange will be carried out within a few minutes.
Additional benefits include the possibility of receiving an invoice for the transaction and the chance to communicate with an employee who can answer any questions and clear any doubts. The possibility of personal contact with an expert is invaluable, especially for those who are new to the world of cryptocurrencies.
Quark exchanges are the ideal solution for those who want to quickly and easily exchange cryptocurrencies for cash or vice versa. The highest quality of service and the greatest convenience are just some of the advantages that make these exchanges an attractive alternative to online exchanges and P2P platforms.
Discover the benefits of safe and simple exchange of cryptocurrencies at Quark brick-and-mortar exchanges. Check where the nearest branch is in your area: